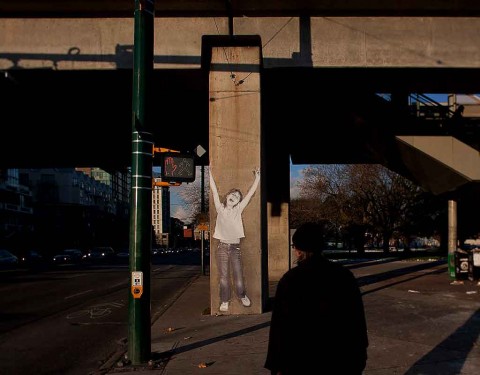 imag[in]e change
imag[in]e change is a community based photography project with a simple focus, to teach children how to take pictures and to raise social awareness through large format images of their work in the community.
The project taught a class of children aged 11-12 at the Strathcona Community Centre how to use cameras and then challenged them to document their environment. The results are an eclectic
blend of creative imagery that offers a glimpse into their changing surroundings.
Large format images of the children in the class were installed around East Vancouver. The images personify the issues prevalent in the community and draw a focus to those that are most affected by their environment and its problems; the children.